Cruse Maria B. MD is Lawless & Unethical!
The Claims
Psychiatrist Maria B. Cruse with an office located at 604 N Acadia Rd # 201, Thibodaux, LA 70301, USA. Knowingly, willfully, illegally, unethically & in violation of HIPPA compliance withholds patients medical records due to debts she perceives as owed to her.

Dr. Cruse illegaly attempts to collect debts that are past the statute of limitations.
The Context
On my behalf my new doctor sent an authorized form of consent to release my medical records to Maria B Cruse MD so that I may continue my mental health treatment.

The events on this site occurred 5 years after my first request for my medical records in which she responded in the same illegal way. This time I was prepared to expose her illegal activities to the world……
Putting a Price on the Rule of Law, Ethics & HIPPA Compliance
How much is Dr. Cruse willing to break the law, compramise ethics, violate HIPPA compliance, endanger the mental health & possibly the life of a person for?
$90

 
The cost of a single visit……
Team Members of Psychiatrist Cruse Maria B MD
Is being apart of Maria's team a reflection of their character & integrity?
Do These Affiliations of Psychiatrist Maria B Cruse MD Know She is Unethical & Lawless?
Do They Care?
What do patients think of Psychiatrist Cruse Maria B MD?
Dr. Maria B. Cruse,
This behavior is defined as extortion & is a criminal ofence. This will not be tolerated. You have a legal & moral obligation to release my medical records to my doctor ASAP. The debt you claim is owed to you is 8+ years old which is well beyond the statute of limitations to attempt to collect it. Do not ever attempt to collect this debt from me again.
I will not be held hostage by your unethical practices & complete disregard for the rule of law, this is not a negotiation!
I understand intelligence & education are two different things, as an intelligent person I will make this very clear for you. You will be releasing my medical records to me & to my doctor. You will do so without conditons.
You kick me when I'm down, assuming you are beyond justice knowing it would cost me much more than $90 to force you to give me my records in court. Capitalist like you are everything thats wrong with this world, risking my mental health & life for $90. You are not beyond justice! This site will follow you around for the rest of your life. It is a matter of time before a lawyer sees this site & takes my case without me paying a dime. When we win, which we will. You will pay my lawyers' fees in full. I can sue you for illegally attempting to collect a debt that is past the statute of limitations. A lawsuit in which you are liable for paying damages.
Any legal threats you make to me will be posted on this site, so threaten with caution. I can assure you such threats will have no effect as to what I do with My Website. When I have my medical records I will update this site accordingly.
I know, you know nothing of how google works. Let me give you a crash course. Notice your name is in different orders on this site, the city's your clients come from, your competitions names…. These are called "keywords". Google sees them & establishes what this site is about. When someone Googles these terms or similar terms, this website will be displayed in the results. Google also values the length of time a site has been around. This means the longer this site is up the better it will do for the terms.
tic toc, tic toc, tic toc …….
But hey, some people still use the yellow pages. Right?
Sincerely,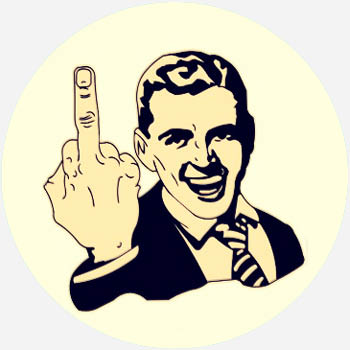 A word about the importance of

character

.
The contents of this site are of a single event but more importantly it reveals the character of Maria. If you are in a bad place & are seeking help the last thing you need is another problem. I have compiled a list of other Psychiatrist in Thibodaux, Houma & the surrounding area. I urge you to contact one of them Instead of a doctor who doesn't have your mental health as the #1 priority like Maria B. Cruse MD. Don't leave your mental health in the hands of a lawless & unethical Doctor.
Your life & mental health is important & meaningful. You deserve better!
Psychiatrist in Houma Louisiana
Dr. Melanie A. Vega, MD
985-857-3615
Dr. Nicolas Vergara
985-868-9300
Michelle R. Simon, MD
985-223-3364
Dr. George D. Grove, MD
985-858-2992
Grove, George MD
985-873-1234
Compass Behavioral Center of Houma
985-876-1715
Contact Dr. Maria B. Cruse
Tell her she is not above the Law or HIPPA compliance!!
Address: 604 N Acadia Rd # 201, Thibodaux, LA 70301, USA
Phone: +1 985-493-9304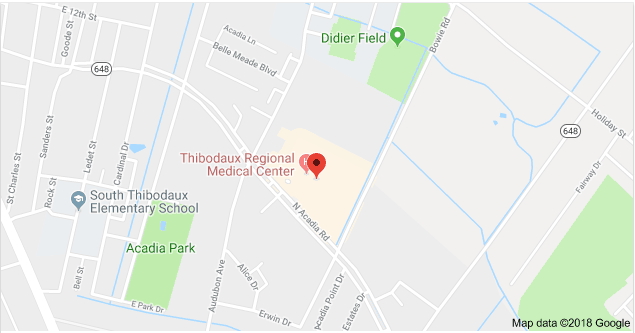 Please contact me if – 
You have had a bad experiance with Psychiatrist Cruse Maria B MD & would like to leave a testimonial on this site ( I will not post your name if you want to be Anonymous )
You are a lawyer & would like to represent me "pro-bono" you will collect all costs from Maria unpon winning this "open & shut" case as stated in 40:1165.1
You are  no longer affiliated or a team member of the Lawless & Unethical Psychiatrist Cruse Maria B MD & would like to be removed from this site.
You are intertested in printing a story on the Lawless & Unethical Psychiatrist Cruse Maria B MD or the subject in general.
You are a victim of lawlessnes & unethical practices & want to hire me to spread your right of free speech.